Thoughts to bring you calm and inspiration
Charming guest rooms are about more than just comfort. You also need to add a real atmosphere, a little love and a little soul. Come and see for yourself!
Barcelona
A spacious room for a small family, with a terrace offering beautiful sea views... Just like the town it's named after, but with the added bonus of peace and quiet!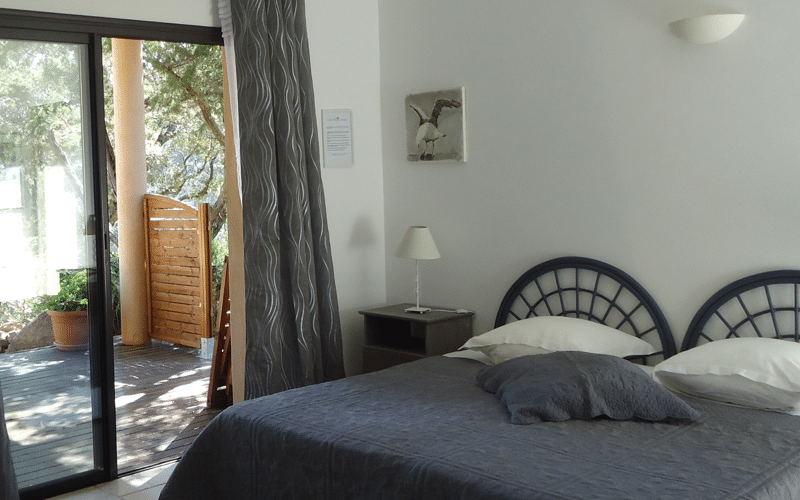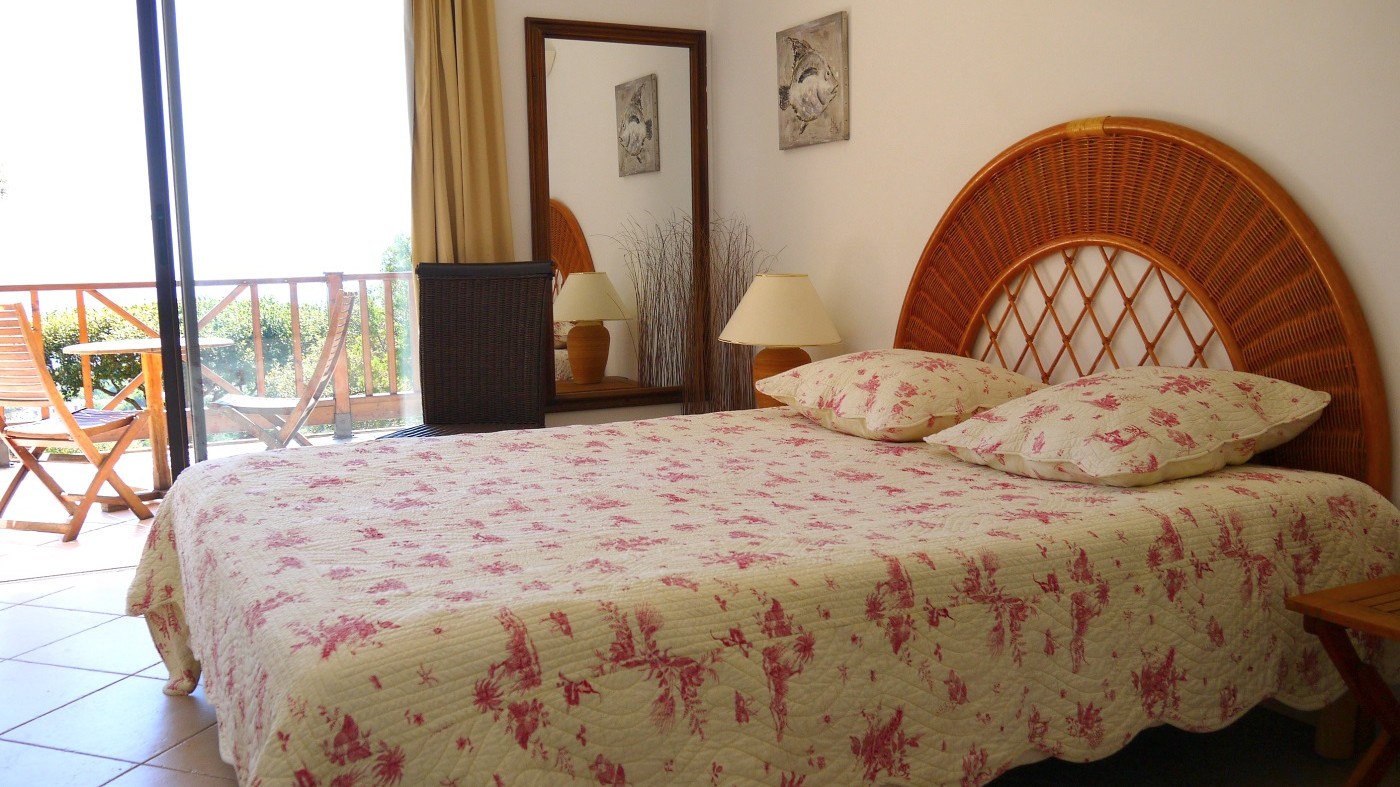 Folaca
Folaca, on the 1st floor of Casa Marta, has a large double bed and a terrace offering the most beautiful view of the Gulf of Palombaggia. You're sure to get some great photos... and a lot of envy.
Sardinia
It's the second room upstairs, and like Folaca, its terrace offers a dream panorama, this time of the Sardinian coast. So we named it after our beloved Corsica's sister island.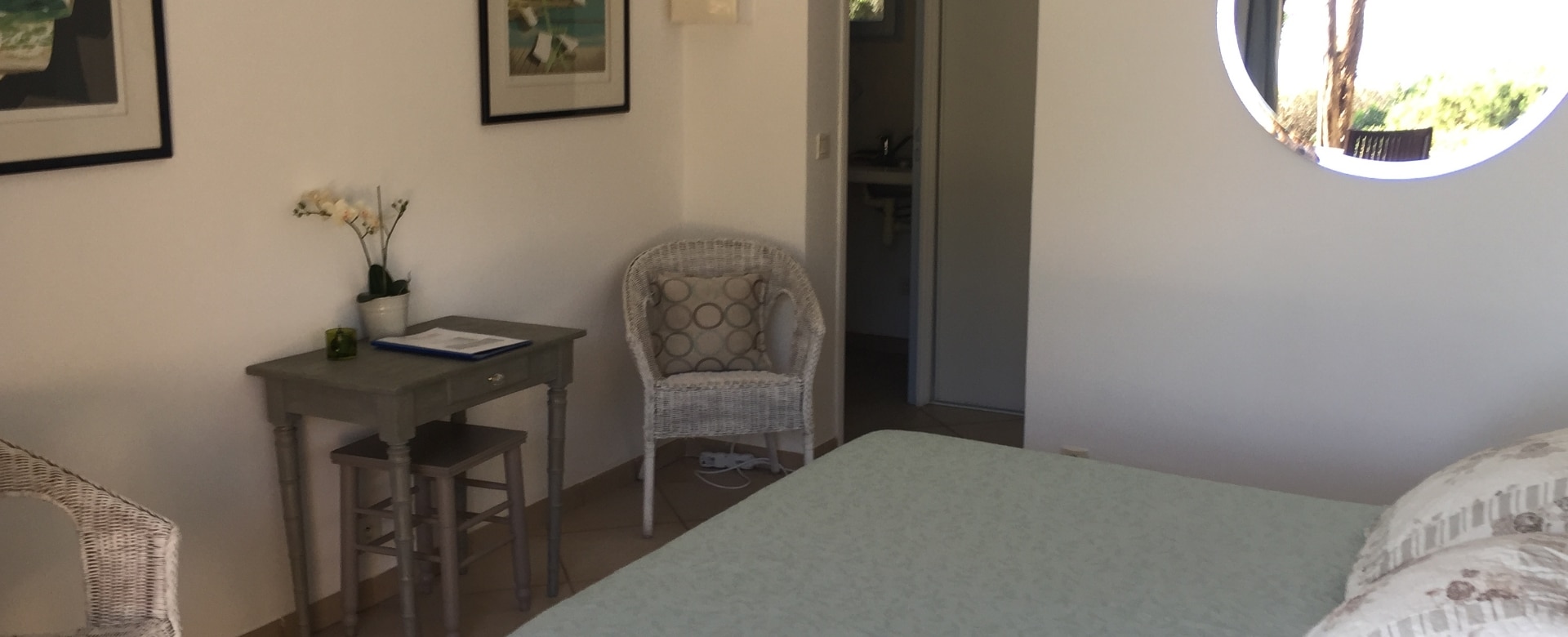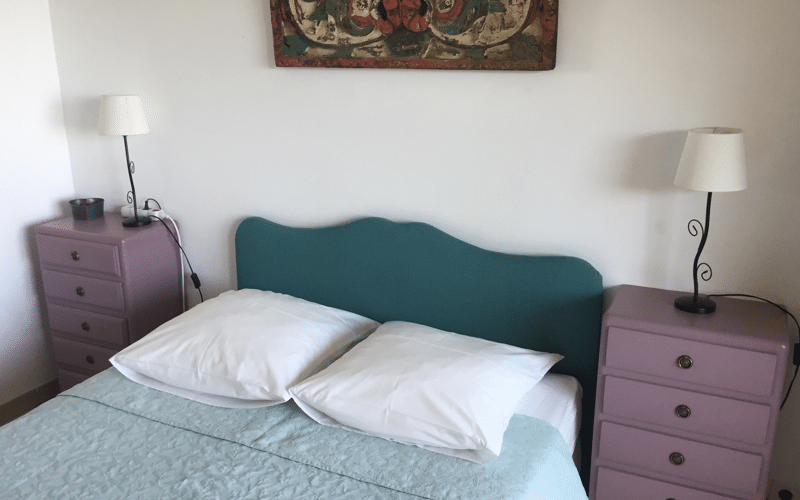 Tamaricciu
It's the third bedroom upstairs. Small but charming, Tamaricciu isn't just comfortable: the view from its terrace is a guaranteed WOW!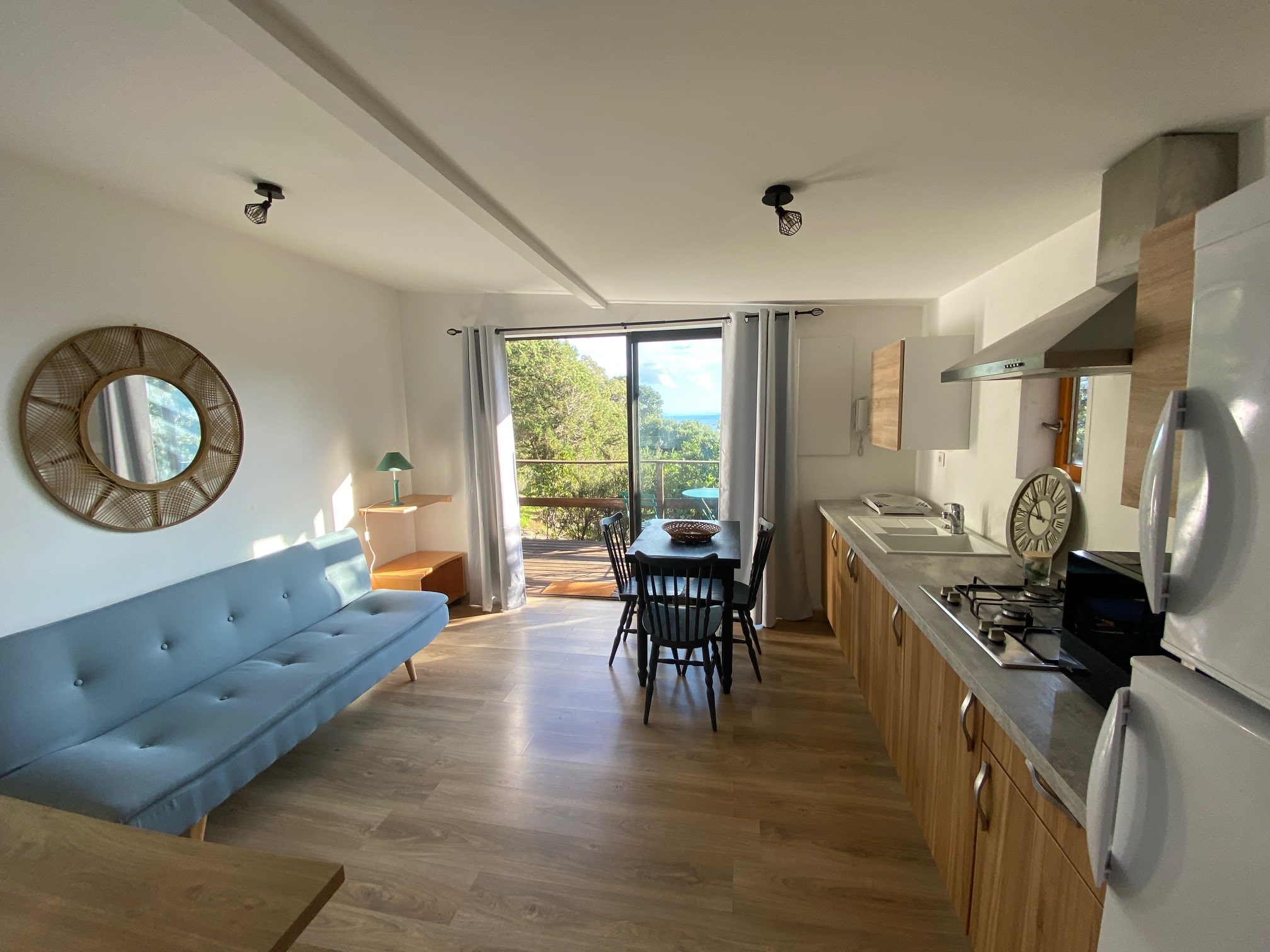 The Chalet
Set independently in the heart of the maquis, the chalet has a large living room with fully-equipped kitchen and 1-seater sofa, a bedroom with double bed, a bathroom with multi-jet shower... and a 10 m2 terrace with a superb view of the sea and the coast of Sardinia.
Comfort coast
In all our rooms...
Free wifi
Because it's hard to switch off, or because you're a series fan.
Free parking
So that your vehicle has a good, cosy night's sleep, just like you.
Air conditioning
Because it can be hot in Corsica, they say...
Private terrace
Because relaxing in the sun is part of the experience.
Fridge & kettle
Because when you're thirsty, you're thirsty: hot or cold, you choose.
Safe
Because the famous Corsican bandits are part of folklore 🙂
Timetable
Arrival: between 3pm and 7pm
Departure: rooms must be vacated by 11 a.m. at the latest.
Breakfast: between 8 and 10 a.m.
In the event of cancellation
Before the start of the stay: the deposit paid remains unclaimed.
If there is no news before 7 p.m. on the agreed date, we reserve the right to make use of the rooms. The deposit paid will be retained.
In the event of a shortened stay, the price corresponding to the total cost of the accommodation initially booked will be retained in full.
Do you have a question?
Contact us