AT PALOMBAGGIA,
Relaxation is called Casa Marta
Just a stone's throw from Porto-Vecchio
4 stylish bedrooms and the Chalet with private terrace
Breakfasts based on local products included
AN EXCEPTIONAL GUEST HOUSE
A hideout in the heart of the maquis
In the heart of 5,000 m2 of scrubland, nestling between sea and mountains, Casa Marta overlooks the centre of Corsica's most beautiful beaches: Palombaggia, Tamaricciu, Folaca... and gives you privileged access to Porto Vecchio, the capital of southern Corsica.
From April to October, Casa Marta opens its doors to you, for a farniente, tourist or sporting stay... but always unforgettable.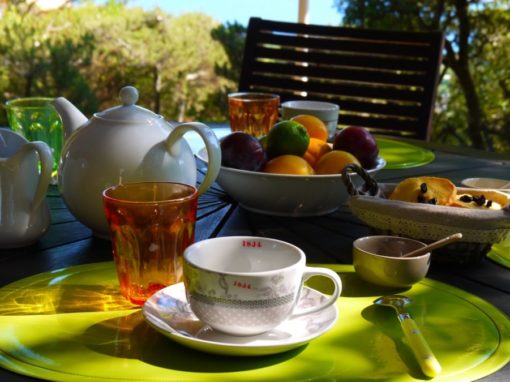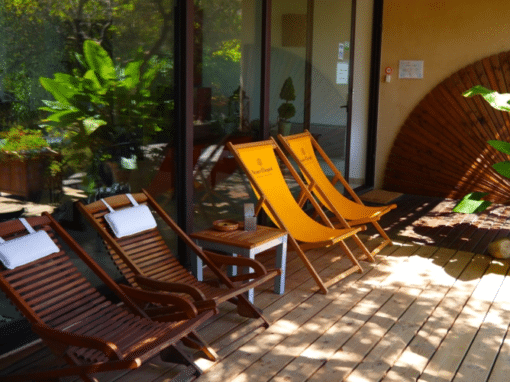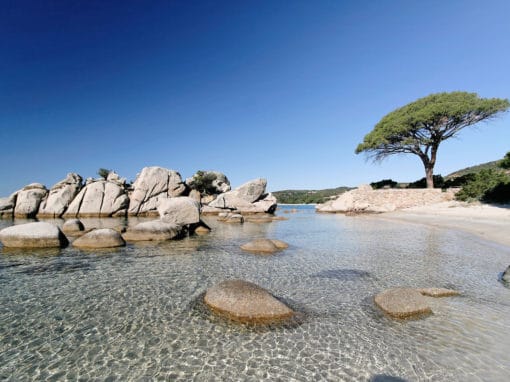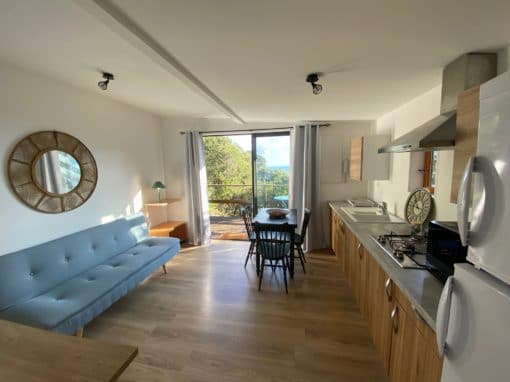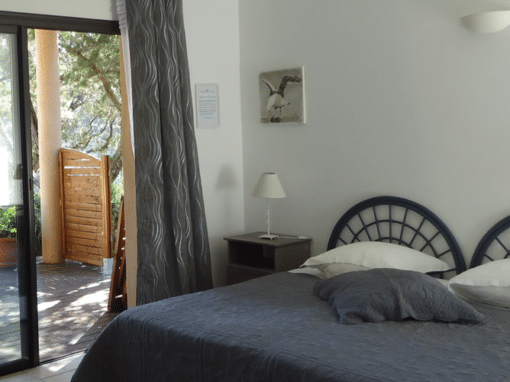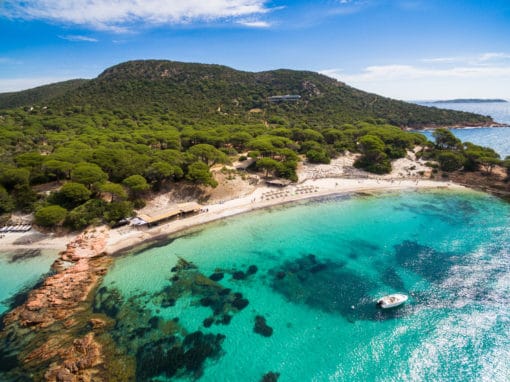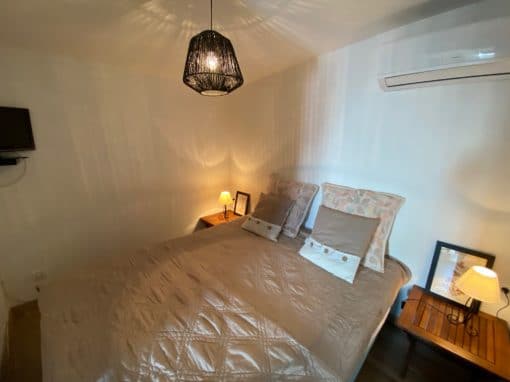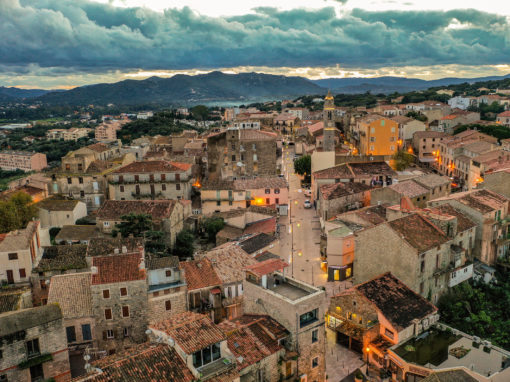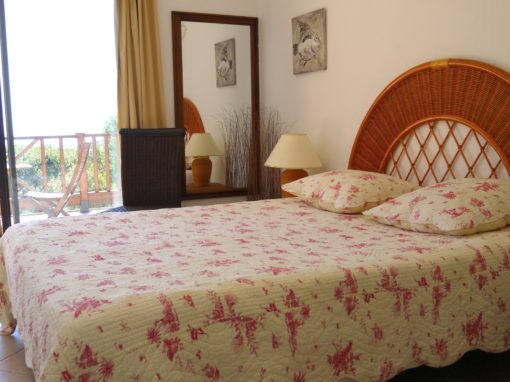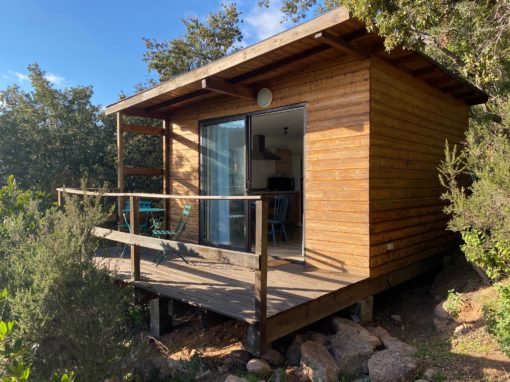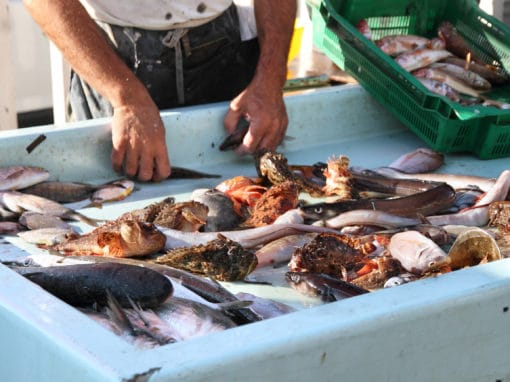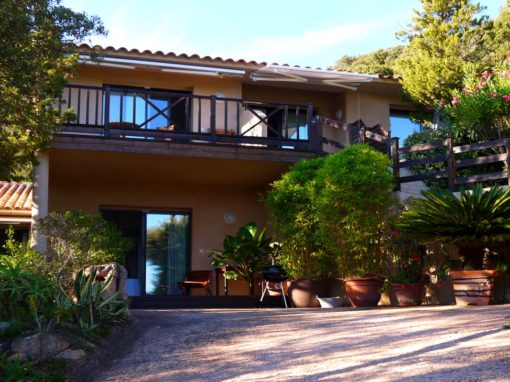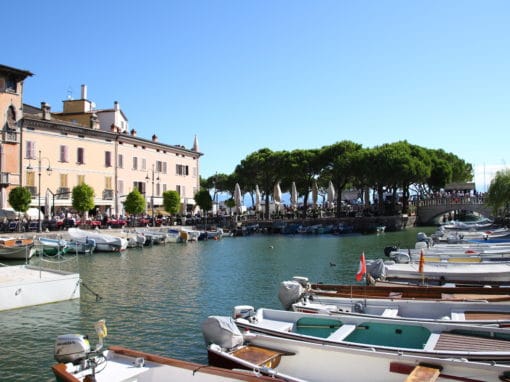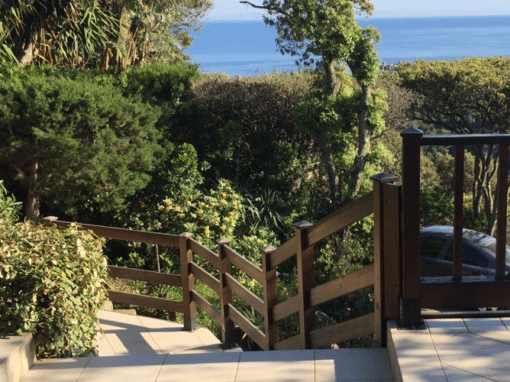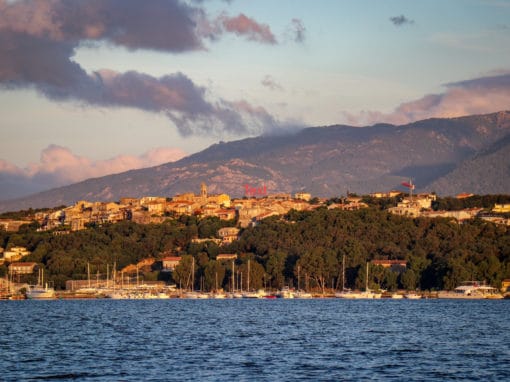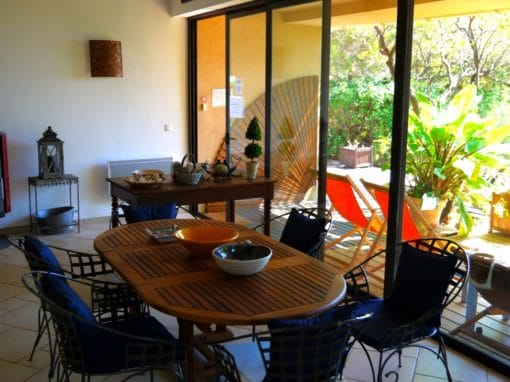 RELAX
Elegant rooms & high-comfort services
Casa Marta is all about zen and comfort.
Our 4 rooms and the Chalet are decorated with care and love, in the Mediterranean theme that gives them their respective names: Folaca, Tamaricciu, Barcelona, Sardinia, the Chalet Palombaggia...
And when it comes to services, everything is designed to make you feel at home... so you can take full advantage of the wonders the surrounding sites have to offer.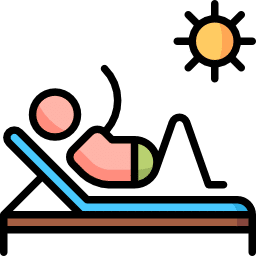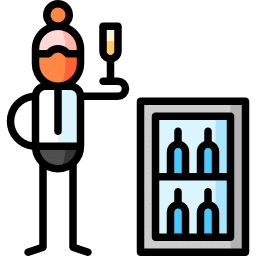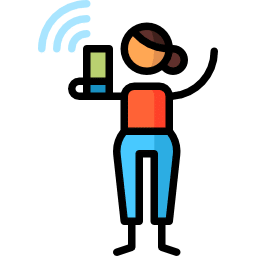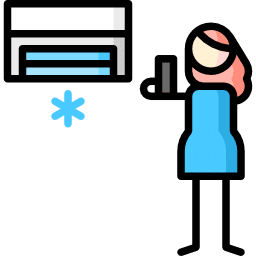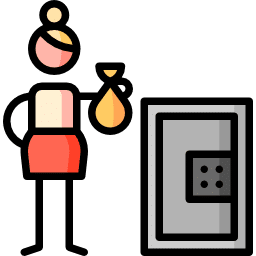 Barcelona
Barcelona, with a surface area of 28 m2, has 3 beds (2 beds of 90 next to each other and a 3rd bed of 80).
It has air conditioning, a fridge bar, TV, WI-FI, a safe and a hairdryer, as well as a small room for preparing tea and coffee at your convenience. The bathroom has a shower, bidet and toilet.
Its private 15 m² terrace offers lovely sea views.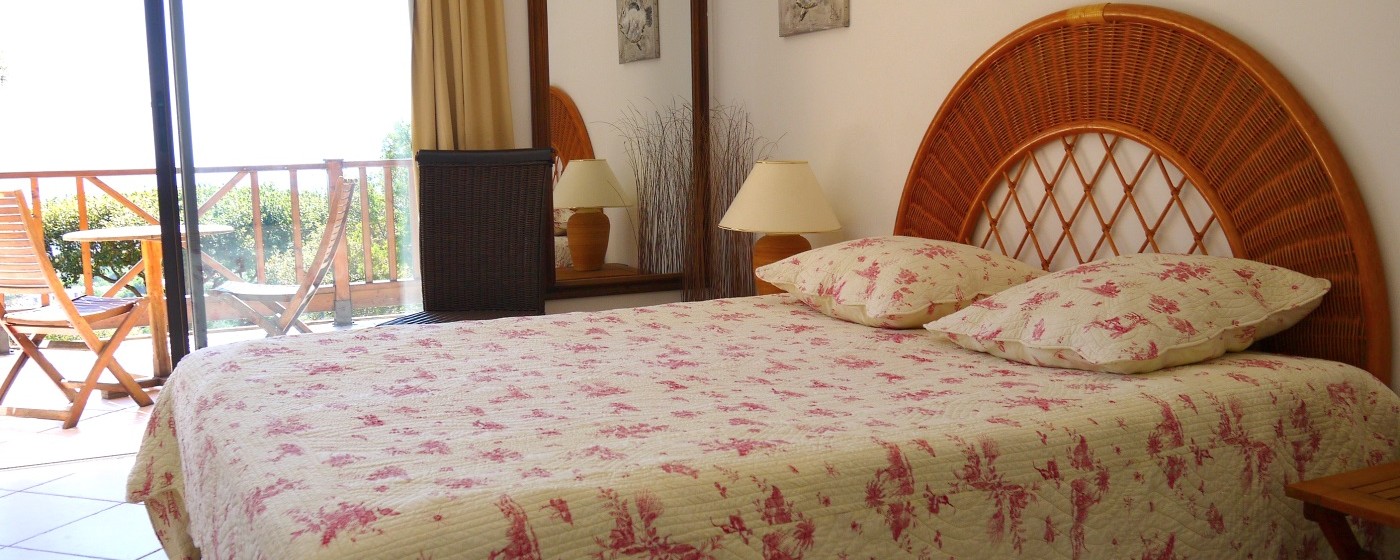 Folaca
Folaca is a 24 m2 room with a large 160×200 double bed, air conditioning, fridge bar, TV, WI-FI, safe and hairdryer, as well as a small room for making tea and coffee at your convenience. The bathroom has a shower and WC.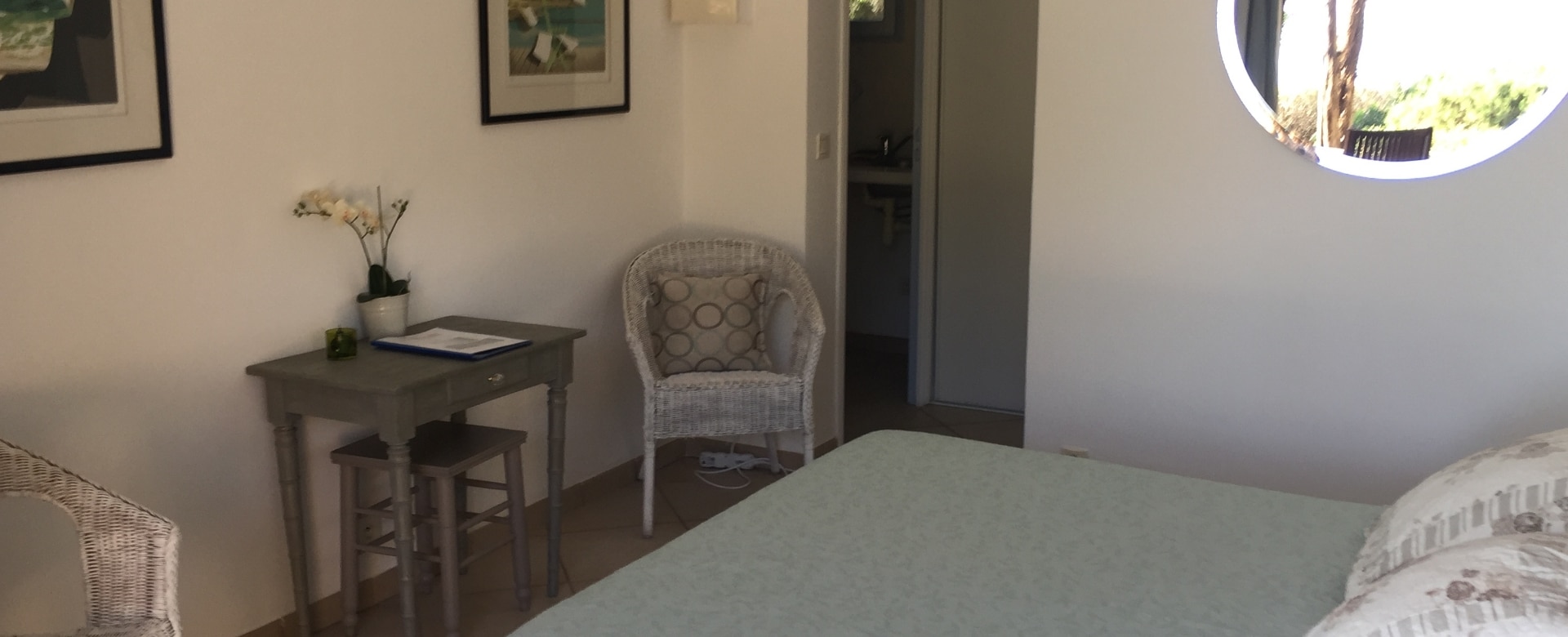 Sardinia
Sardaigne is a 22 m2 room with a 160 cm double bed. It has air conditioning, a fridge bar, TV, WI-FI, a safe and a hairdryer, as well as a small room for preparing tea and coffee at your convenience. The bathroom has a shower and WC. 
Its private 10 m² terrace offers a beautiful view of the Sardinian coastline.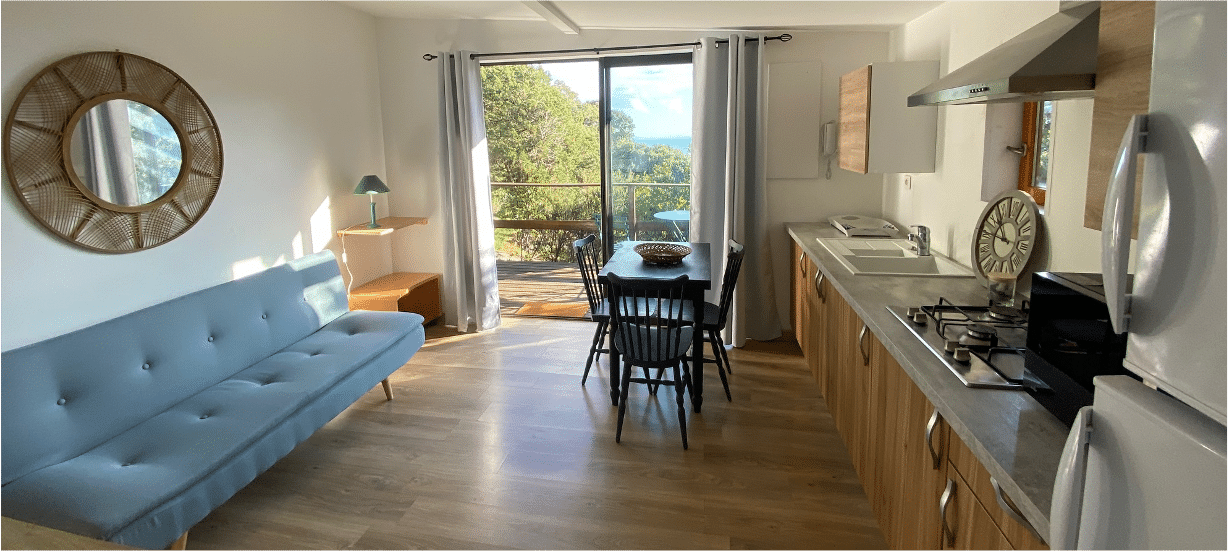 The Chalet
This 35 m2 detached chalet in the heart of the maquis has a large living room with fully-equipped kitchen, air conditioning, TV, WI-FI, and a bedroom with a queen-size bed (160×200). The bathroom has a multi-jet shower and wc. 10m2 terrace with superb sea views.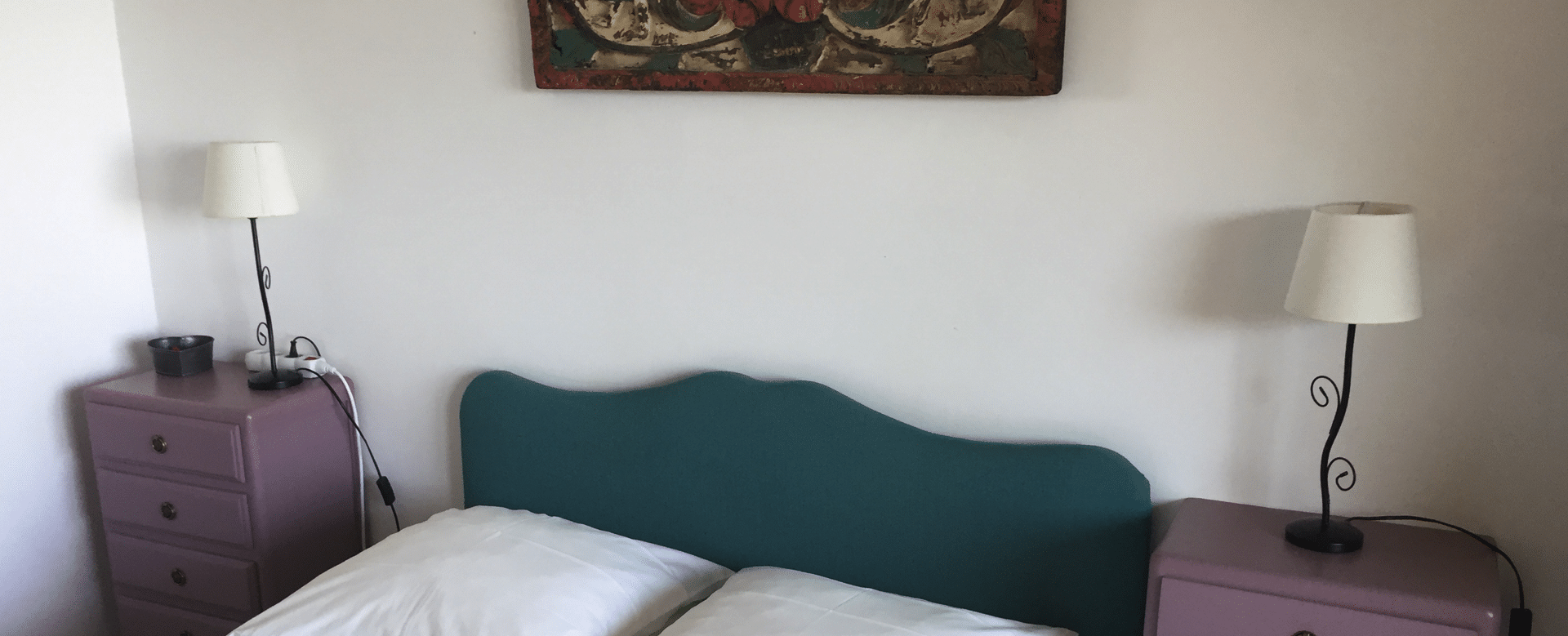 Tamaricciu
Tamaricciu is a charming little room (13 m2) on the 1st floor. It has a double bed, air-conditioning, fridge bar, TV, WI-FI, safe and hairdryer, as well as a place to prepare tea and coffee at your convenience.its bathroom has a shower and toilet.
Its private 8 m² terrace offers stunning sea views.
Yummy!
All the delights of Corsica
Breakfast (included)
They say it's the most important meal of the day. At Casa Marta, it could also be the most delicious!
Every morning, fresh bread and pastries are complemented by seasonal fruit and home-made products. All the more reason to get up on the right foot!
Lunches & Dinners
Even in the great outdoors, there's plenty to enjoy. The beaches and mountains are teeming with partner restaurants, where friends of Casa Marta are given a VIP welcome! We'll let you in on our secret addresses when you arrive.
"From the warm welcome to the refined decor of the rooms, everything is perfect and thoughtful to ensure that everyone has an unforgettable stay.
The hearty breakfast is a real treat.
The place is very calm and relaxing with an unobstructed view of the sea, where magnificent sailing boats pass by. The beach is just a 10-minute walk away, which is great."
Services
The little things that make all the difference
Free wifi
Because it's hard to switch off, or because you're a series fan.
Free parking
So that your vehicle has a good, cosy night's sleep, just like you.
Air conditioning
Because it can be hot in Corsica, they say...
Private terrace
Because relaxing in the sun is part of the experience.
Fridge & kettle
Because when you're thirsty, you're thirsty: hot or cold, you choose.
Safe
Because the famous Corsican bandits are part of folklore 🙂
Do you have a question?
We'll get back to you as soon as possible!
AT THE ALENTOURS
All around you, the wonders of Southern Corsica
If you feel so at home at Casa Marta, it would be a shame not to take advantage of all the exceptional places that surround it. Discovery, gastronomy, sport, culture, fiesta: there's something for every taste and passion!
OPINION
Why they love Casa Marta
We spent four nights in Folaca room before leaving to other places through Corsica. We really loved : - The room and the place : The view on the sea from the balcony as well as the breakfast terrace around the pines is even better than what we expected ! + the place is really quiet - The warm welcome and advice thanks to Christian - The location : so close from the beach (located on a hill : be prepared !) and a good starting point for the major places around south Corsica We would recommend it to all of you guys who want to spend quiet holidays far from the crowd but close to everything at the same time 🙂 We'd love to come back again !
We stayed at Casa Marta for 2 nights and were delighted with our short stay. The place is very pretty, the welcome very friendly and warm and the room very pleasant (despite its small size) and air-conditioned. As far as cleanliness was concerned, there was nothing to complain about, everything was spotless and the bed was redone during our absence the following day. The breakfast was very good and the view that goes with it is super pretty! We warmly recommend this place and won't hesitate to come back if we ever come back to Porto Vecchio!
A wonderful and unforgettable 3-night stay in this little corner of paradise. The photos and video on the website are enticing, but the reality is even better. This hilltop dwelling offers an idyllic, heavenly setting, with wild, rocky hills on one side and a view of the sea from every room. All the bedrooms have uninterrupted sea views. The private terrace, very quiet, a haven of peace to admire the magnificent sunsets. Just a stone's throw from some of the world's most beautiful beaches with their turquoise waters, it was a daydream come true. Christian gives you a warm welcome and is attentive to your needs while remaining discreet. The room and bathroom are very spacious, very clean and tastefully decorated. The breakfast is delicious, with a wide choice of quality local produce, a real treat for the taste buds. It is with confidence and assurance that I recommend this place and personally I look forward to the next holiday to return ...
Magnificent views over the bay of Palombaggia, good walking tips and hearty breakfasts. Don't change a thing! Many thanks for your warm welcome and kindness. Thanks to you, we loved the Costa Marina restaurant!
How do you get there by air?
EasyJet, HOP!, Air France, Air Corsica, VOLOTEA and RynaAir operate flights to Figari, Bastia and Ajaccio airports.
How do you get there by sea?
Toulon/Porto-Vecchio: Corsica Ferries
Toulon/Bastia or Ajaccio: Corsica Ferries
Timetable
Arrival: between 3pm and 7pm
Departure: rooms must be vacated by 11 a.m. at the latest.
Breakfast: between 8 and 10 a.m.
Rules of procedure
To ensure that everything runs smoothly, you agree to respect the peaceful nature of the premises and the opening hours, to return the rooms in good condition and to report any damage.
We're just waiting for you
The Casa Marta experience
Domaine U Scaleggiu Route de Porra 20137 Porto-Vecchio